Who and what is Bog Lily Kitchen?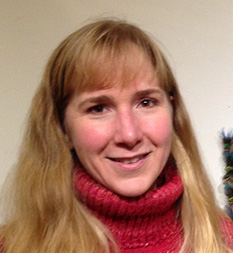 My name is Julianne Waite. I've been jam making for over a decade, giving many a jar away as gifts. Twice I've entered jams into the county fair, coming away one year with a blue ribbon, and another year with a best in show ribbon. I like to think of those awards as confirmation by critical taste buds that I make good jam. My homemade granola has gone through much testing and tweaking over the years until I've settled on a recipe that gets the big thumbs up at home. (I have it for breakfast nearly every morning – really!)
The name comes from the bog our home overlooks, which is full of yellow lilies in the warmer months. The bog was, once upon a time, a harvested cranberry bog. However, the cranberries are long gone and replaced with yellow bog lilies.